Be Part of Art & Celebrate Our 58th Anniversary!
Sunday, November 12th @ 6:00 pm
in WindsorMeade's Ballroom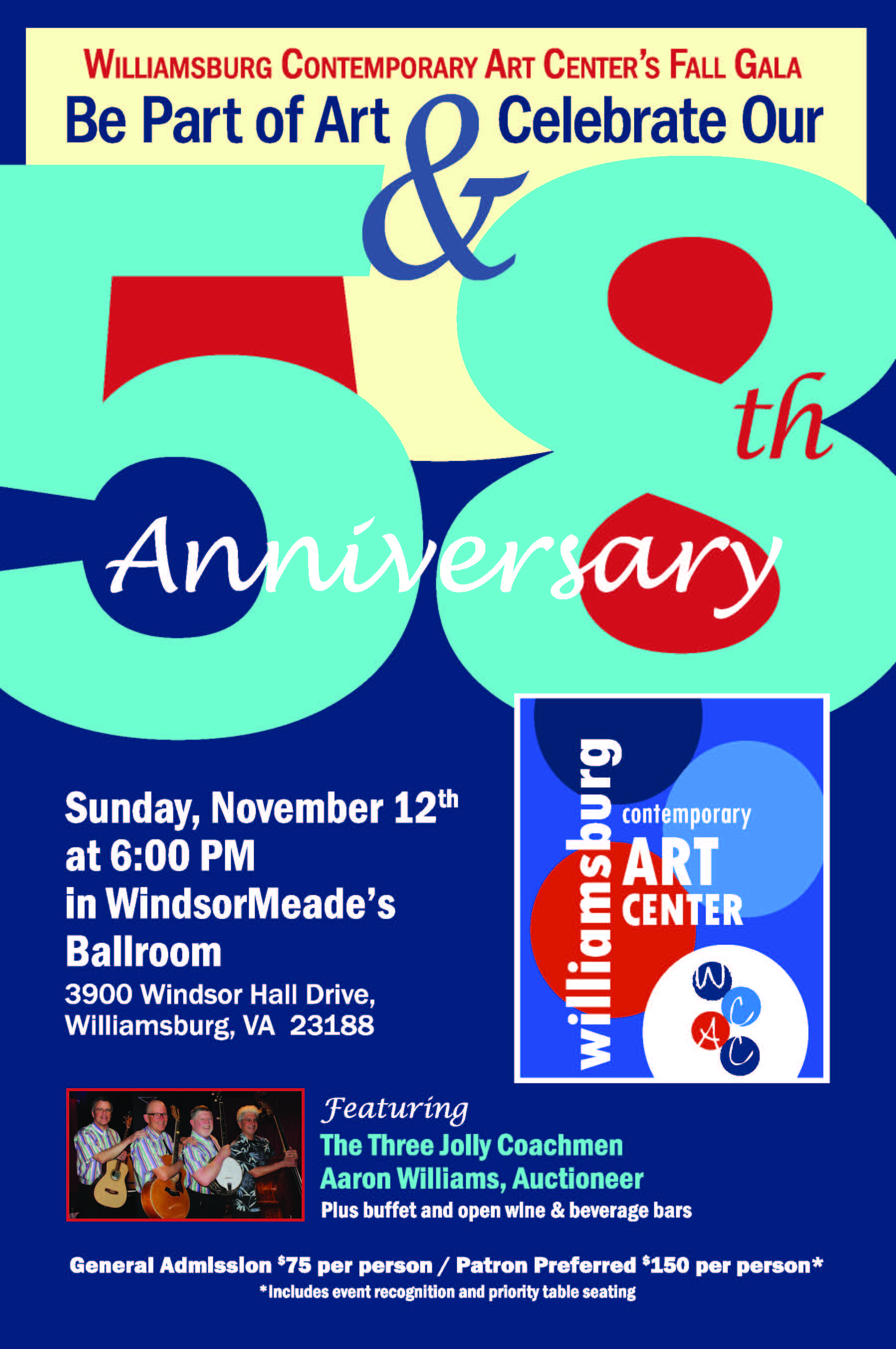 General Admission – $75 per person
Patron Preferred – $150 per person*
*includes event recognition and priority table seating
Limited Seating – Please Reserve Early!
RSVP to Janis Wood, President 757-220-2217 or jleewoodart21@msn.com
Mail check or credit card info to Janis at
WCAC P.O. Box 388 Williamsburg, VA 23187

or

EARLY SPONSORS
Williams Landscape & Design, Inc.
Ann & John Beard
Doug & Janis Wood
Bill & Ginger Smith
Michael & Juliet Kirby
---
---
The Artful Soiree Series
In 2015, Williamsburg Contemporary Art Center introduced The Artful Soiree Series, a variety of privately hosted events to support the organization. Since then, several generous hosts opened their homes to paying guests who enjoyed delightful surroundings, creative food and drinks, and interesting activities. All proceeds from these events supported WCAC and its education and outreach programs. We are working on ideas for 2017, so please continue to look for announcements about upcoming Artful Soirees! If you would like to host an Artful Soiree, please contact Janis Wood at 757-220-2217, or jleewoodart21@msn.com.