Aug
16
Tue
2016
Members—Animals and Abstracts
We usually think of art works featuring "animals" as purely representational: the deer in the forest, the tiger with glowering eyes. And representational works are indeed very much a part of this show by WCAC member artists. But we're adding a twist this year: members have also been invited to consider purely abstract works on an animal theme. Come visit and see the results!
Suzanne Demeo, Watercolors / Laura Moore Designs / Stacey Allin, Gladmist Glass
Suzanne Demeo is an artist and educator who has lived in the Williamsburg area for 25 plus years. For the past several years she has been immersed in watercolor landscape painting and drawing. Her work is a study of the complexities of forms from nature, an examination of size relationships, positive shapes and negative spaces, and how they relate to one another compositionally. Color is about manipulating the paint and recording the way light falls on objects, warm vs. cool, and bright vs. dull contrasts.
Laura Moore Designs include wire-wrapped stone and sea glass home accent pieces. Laura resides in Annapolis, Maryland and also frequents the Florida Keys; her artwork reflects her love for the water.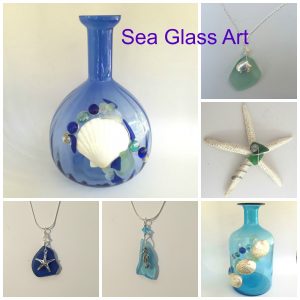 Stacey Allin, Gladmist Glass Design, has been working in the medium of glass since the mid 90's. "It continues to fascinate me in its ability to adapt to the creative process. The creation of Gladmist Glass Design as a business is the fulfillment of a dream that has taken shape over the course of a lifetime spent in working for other people."

Sep
27
Tue
2016
Kathy Hornsby—Beyond Visible: Infrared Photography, Sponsored by Chesapeake Bank

Photographer Kathy Hornsby has recently delved into infrared photography, and WCAC is the beneficiary of her new vision. As she says, "The element of surprise draws me to the images made from infrared light. As humans, we don't see the near infrared electromagnetic spectrum of light, but certain camera and lenses do. Using two digital cameras that I've had converted to "see" infrared light, the images I make are of absorbed light as opposed to reflected light that we typically see. I like the skin's softness, the shadows details, and the powerful clouds that are revealed. Infrared challenges me to 'see' in a new and alternative way."
A special thanks to our Gold Sponsor: Chesapeake Bank.
Members—Fall Colors and Old Barns
Continuing with our overarching theme of revisiting traditional subject matters in 2016, our "Fall Colors" exhibit will feature WCAC member artists pushing their palettes in a fall-ward direction. The media will be multiple; the works engaging and diverse.
curating
curating a creative community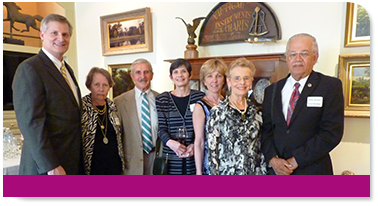 We celebrate diversity, expression and honor all forms of creativity. We serve the community through educational and enrichment programs, our exhibitions and outreach. You're invited to be entertained, challenged or just unwind with a visit, class or volunteer opportunity.