Sep
27
Tue
2016
Kathy Hornsby—Beyond Visible: Infrared Photography / Jan Southard—Mixed Media / Valerie Johnson—Felting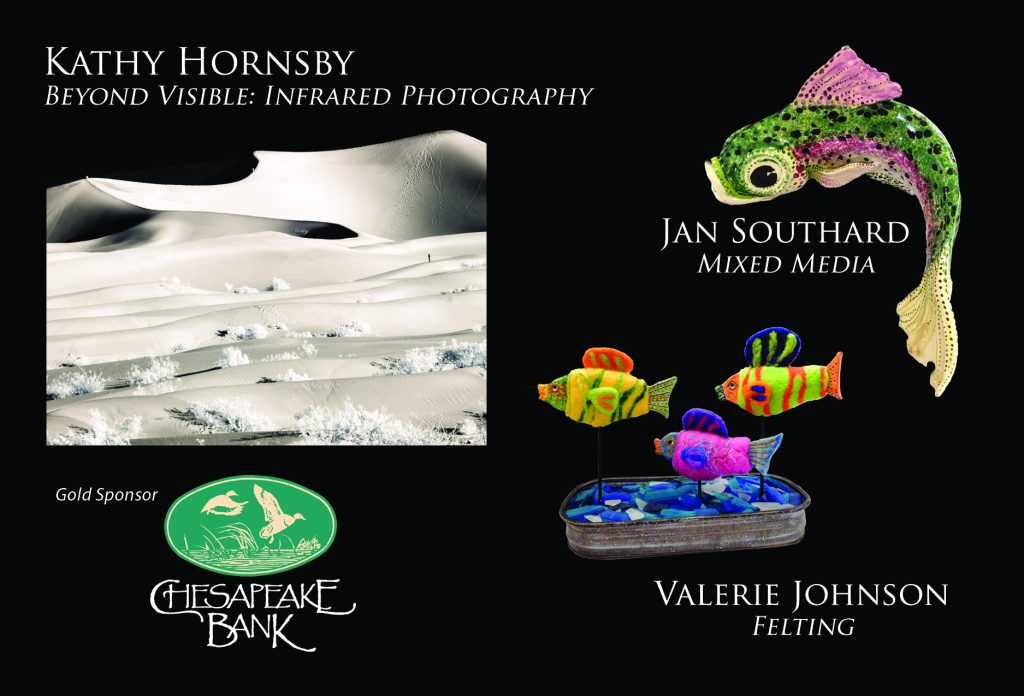 Photographer Kathy Hornsby has recently delved into infrared photography, and WCAC is the beneficiary of her new vision. As she says, "The element of surprise draws me to the images made from infrared light. As humans, we don't see the near infrared electromagnetic spectrum of light, but certain camera and lenses do. Using two digital cameras that I've had converted to "see" infrared light, the images I make are of absorbed light as opposed to reflected light that we typically see. I like the skin's softness, the shadows details, and the powerful clouds that are revealed. Infrared challenges me to 'see' in a new and alternative way."
Virginia artist Jan Southard divides her artistic attentions among several art forms, including painting, sculpture using various media, and illustration. Most recently Jan has studied hand-building porcelain sculpture, concentrating  on small non-traditional figures and jewelry pieces. She has worked on illustrations for several books two of which have been published: "Ookie!" a children's book written by Emily Stoll and collaborated with Valerie Johnson, illustrating Val's e-book "Otters in the Attic."  Jan regularly shows her pastels and watercolors at the Nansemond Suffolk Academy Art Show and Sale in Suffolk, VA and has her work displayed in several area gift shops including Jester's in Suffolk, Auntie M's American Cottage in Yorktown, and Plum Crazy in Suffolk.
Felting is Valerie Johnson's focus because it allows her to immerse herself in a medium that encompasses sculpture, painting, art, craft, costuming, and whimsy. She likes the challenge of working in different mediums and incorporating new ideas and concepts into her art. Valerie may begin a felted project that starts as a "painting", evolves into a sculpture, and in the end is realized as a piece of costuming. She feels that these kinds of zigs and zags require a pretty good sense of humor, which leads to the whimsy often seen in her work. Valerie earned a B.S. degree in Landscape Architecture from Purdue University. She was a resident artist for two years at the Smithfield Cultural Art center, and has participated at various art shows in the tidewater area, and her work can be seen in shops in Yorktown, Suffolk, Smithfield, and online. Currently she is a juried Virginia Artisan with the Artisan Center of Virginia.
A special thanks to our Gold Sponsor: Chesapeake Bank.
Members—Fall Colors and Old Barns
Continuing with our overarching theme of revisiting traditional subject matters in 2016, our "Fall Colors" exhibit will feature WCAC member artists pushing their palettes in a fall-ward direction. The media will be multiple; the works engaging and diverse.
Oct
3
Mon
2016
Lecture Series: Japanese Culture in the Edo Period
Oct 3 @ 7:30 pm – 9:00 pm
Japanes Culture during the Edo Period, presented by Rosemary Smith
The Edo Period was the time of shoguns, samurai, Kabuki, and the famous ukiyo-e prints. This lecture provides the context for these elements and discusses the subjects, techniques, and aesthetic principles of the ukiyo-e woodblock prints of Japan.
All lectures are held on Monday evenings at 7:30 p.m. View the list of all Fall 2016 lectures.
The "centuries of art @ your library" fall 2016 lecture series is made possible through WCAC's partnership program with the Virginia Museum of Fine Art and the Williamsburg Regional Library.

curating
curating a creative community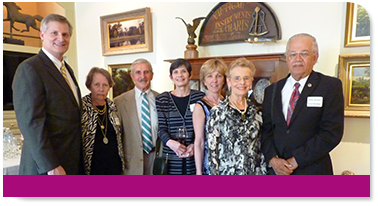 We celebrate diversity, expression and honor all forms of creativity. We serve the community through educational and enrichment programs, our exhibitions and outreach. You're invited to be entertained, challenged or just unwind with a visit, class or volunteer opportunity.