Nov
8
Tue
2016
From Camera To Brush by WCAC Artists & Photographers / Glass Art by Sharon Dombrowski / Steampunk Jewelry by Dave Riley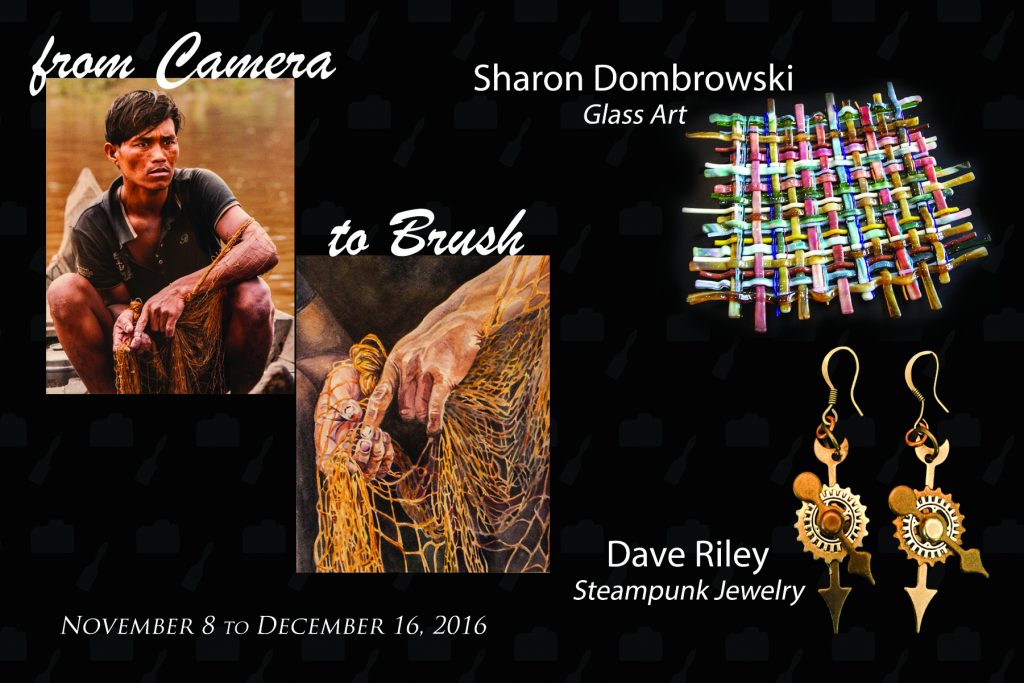 From Camera to Brush is a unique exhibit of Art work by WCAC member artists inspired by photographs by WCAC member photographers: side-by-side displays of photographs and artists' responses to them.
Photographers provided photographs of their choosing and artists chose photographs to interpret through paint or other medium. This is a non-juried show, so all members were invited to participate by providing or interpreting one or two photographs.
Thank you to Sharon Parker for all her work to make this exhibit a success!
Sharon Drombrowski, Stillwaters Glass Studio: "Beautiful, colorful, fragile glass! I love working with glass. It's a medium that can have a mind of its own and lead you in a direction you hadn't planned."
David Simon Riley, Jewelry Artisan: An artist from childhood, David works with various mediums, from fabrics to stones, to mixed metals and clay. "I am only limited by my imagination as to how and what my work becomes. I am always on the search for unique items to disassemble and re-purpose to make a piece of one of a kind art."

---
Upstairs Gallery: Favorite Things and Small Works
Spotlight Artists: Sharon Parker
curating
curating a creative community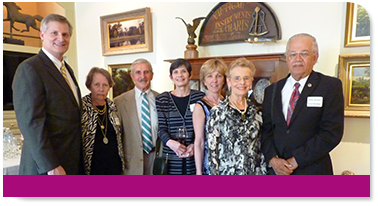 We celebrate diversity, expression and honor all forms of creativity. We serve the community through educational and enrichment programs, our exhibitions and outreach. You're invited to be entertained, challenged or just unwind with a visit, class or volunteer opportunity.