discover · create · inspire
Jan
28
Sat
2017
Buddy Art
Jan 28 @ 3:00 pm – 4:00 pm
Buddy Art is a program which provides Art Activities for kids age 6 & up with special needs and/or physical disabilities. Classes are scheduled for Saturdays, January 28, February 4, 11, 25, March 18, 25 from 3:00 – 4:00 pm in rooms A&B at the JCC Recreation Center, 5301 Longhill Road in Williamsburg.
The Buddy Art program is free and is sponsored by the Williamsburg Contemporary Art Center in cooperation with student volunteers from the College of William & Mary and James City County Parks & Recreation.
To learn more about Buddy Art and to Register for the Fall Session, visit www.visitwcac.org/what-we-do/community-activities/buddy-art/. For more information contact Karen Schwartz, Buddy Art Coordinator, at Buddy.Art.Kids@gmail.com or 757-879-4328.
Jan
30
Mon
2017
Devi: The Goddess and Her Many Forms
Jan 30 @ 7:30 pm – 9:00 pm
Throughout South Asia, the Goddess Devi is an important cultural and religious symbol in both Hindu and Buddhist communities. The variety of her forms, both wrathful and peaceful, underscores the dynamic nature of this figure. This lecture examines the roots of the goddess tradition in ancient India and the contemporary aspects of Devi's worship, addressing issues of gender, power, and authority. Particular attention will be placed on understanding the cultural contexts — religious, philosophical, and political — that motivated the creation of these art objects across the subcontinent by examining key works in the collection of the VMFA.
Speaker: Kerry Lucinda Brown
Jan
31
Tue
2017
Annual High School Student Show & 2016 Members' Show Winners / Presenting Sponsor – Chesapeake Bank
The Fourteenth Annual High School Student Art Show will be held Tuesday, January 31 through Friday, March 10, 2017 at WCAC's new location: 110 Westover Avenue, between Richmond Road and Lafayette Street. Art representing 7 Williamsburg area high schools (Bruton, Jamestown, Lafayette & Warhill High Schools, Providence Classical School, Walsingham Academy and Williamsburg Christian Academy) will be on display. The Student Awards Reception will be held Wednesday, February 1 at 7:00 p.m.
2016 Members' Show Winners will be featured in the Fireside Members' Gallery!
Beginning January 31, visit the gallery in its new location from 11:00 a.m. to 3:00 p.m. Tuesday – Saturday and 1:00 to 4:00 p.m. on Sundays.
curating
curating a creative community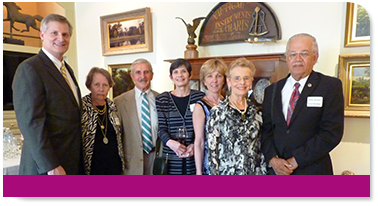 We celebrate diversity, expression and honor all forms of creativity. We serve the community through educational and enrichment programs, our exhibitions and outreach. You're invited to be entertained, challenged or just unwind with a visit, class or volunteer opportunity.