WCAC Annual Members' Show – Presented by Williamsburg Landing
Congratulations to the 2016 Annual Members' Show Winners!
Judge's Comments – Professor Elizabeth Mead, College of William & Mary
Jean K. Walker Award of Excellence for First Place
Sandy Nahm
Pink Water Lily, Acrylic
Jean K. Walker Award of Excellence for Second Place
Carlton Abbott
Slow Death, Pencil & Pastel
Jean K. Walker Award of Excellence for Third Place
Ray & Martha Rountree
Peepers, Wood (Holly)

Merit Awards
Apryl Altman
Blue Heron, Watercolor
Holland Wentz Etheridge
Place d' Italie, Paris, Watercolor
Kathy Hornsby
Market Day, Acrylic on Canvas
Lori Jakubow
Intuition, Acrylic
Gudrun Kiel-Bullock
Vessel, Felt
Juliet Kirby
Bllra.Tahoma Glacier 'Green', Watercolor
Cindy May
Cheerful, Oil
Myra Polsky
We Three, Acrylic Paint
Catherine Delsandro Walsh
Red Chair, Acrylic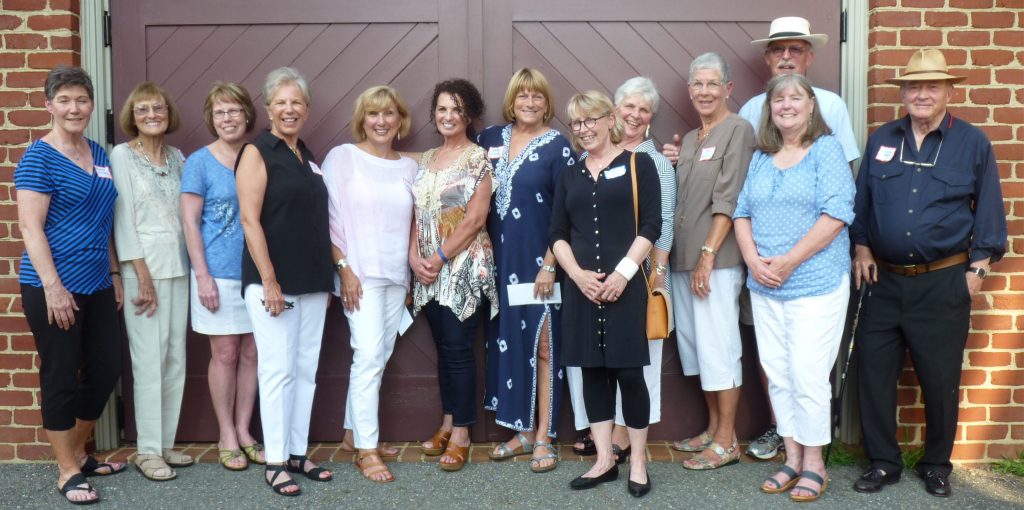 Gudren Kiel-Bullock, Juliet Kirby, Holland Etheridge, Sandy Nahm, Cathy Delsandro Walsh, Lori Jakubow, Kathy Hornsby, Professor Elizabeth Mead, Cindy May, Martha Rountree, Ray Rountree, Apryl Altman, Carlton Abbott.
The Jean Walker Awards are made possible by a generous donation by Ambassador Howard Walker in memory of his mother, Jean Walker, who was a TCAG volunteer in the 1980's and 1990's.
Sponsors: Presenting – Williamsburg Landing, & Gold – Michael and Juliet Kirby
PREVIOUS MEMBERS' SHOW WINNERS